Technique / Coverup - Combo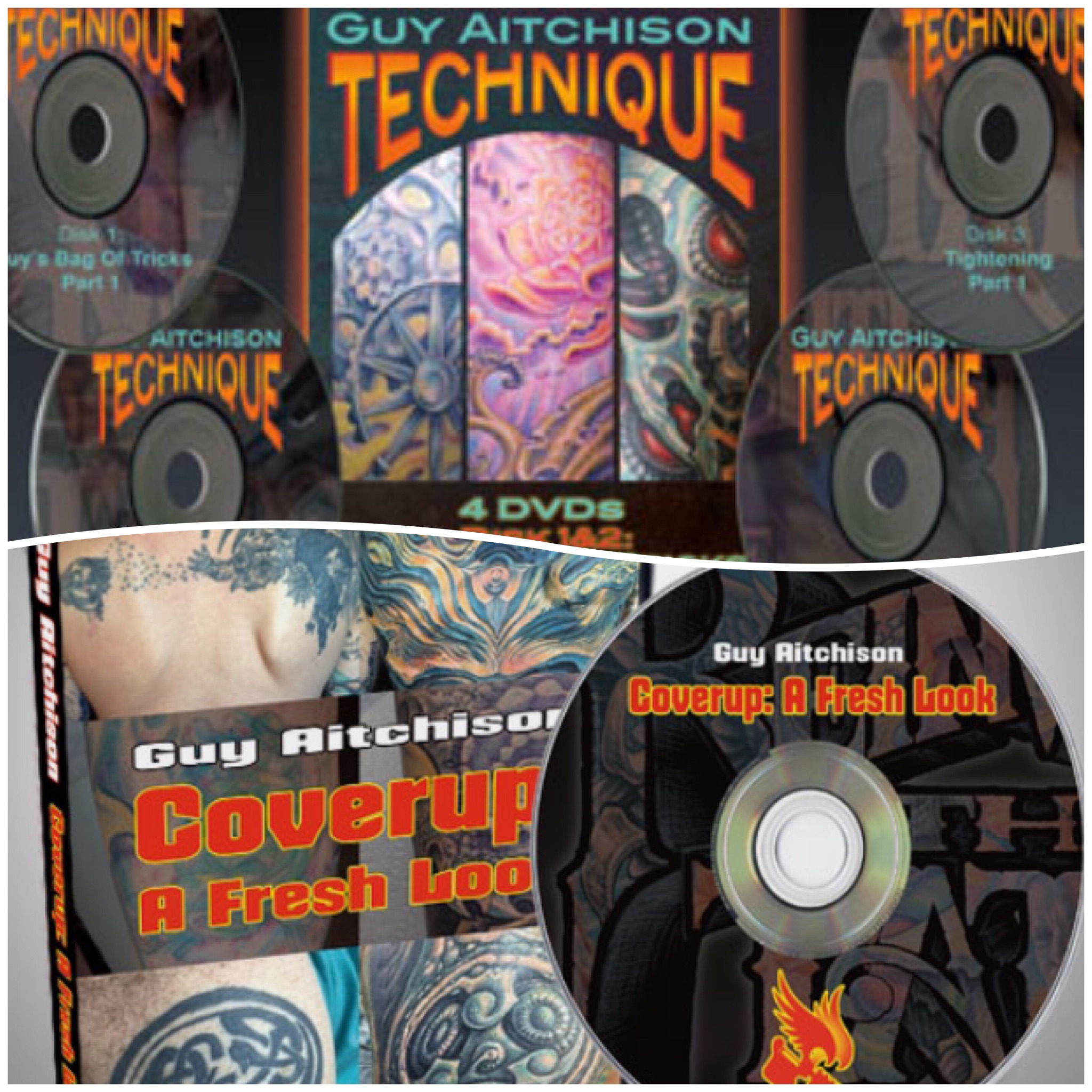 PRICE:$225.00

SALE PRICE:$199.00

Reiventing The Tattoo: TECHNIQUE
4 DVD set 5+ hours
For a decade and a half now Guy Aitchison been perfecting his Reinventing The Tattoo curriculum, which teaches some of the fundamentals of artistic design in a way that can be applied toward making your tattoo work stronger, more dynamic, and more unique. It aims to balance understanding of artistic essentials with cutting-edge technical knowledge to give students a broad base of understanding toward being better artists across the board.
Coverup: A Fresh Look
DVD, 1 hour 45 minutes

As the tattoo art form continues to evolve and grow in popularity, knowing what to do about unwanted tattoos is becoming more and more crucial for tattoo artists. Despite the enormous artistic growth in tattooing over the past two decades, there still seems to be a fundamental gap in understanding what coverup tattooing is all about and how to avoid making dark, dense, obvious coverups.
Subscribe to our Youtube Channel for all our latest video updates
©2013 Hyperspace Studios. All rights reserved.
Website powered by TattooNOW